Season V Closing Night was a huge success. For those of you who missed the presentation, we are sharing below the Album and the Video of the Evening for some of the highlights. Enjoy! (Photo credits: Daniel Christmas and Lydia Hoover Photography ; Video Credits: Lakeffekt.com)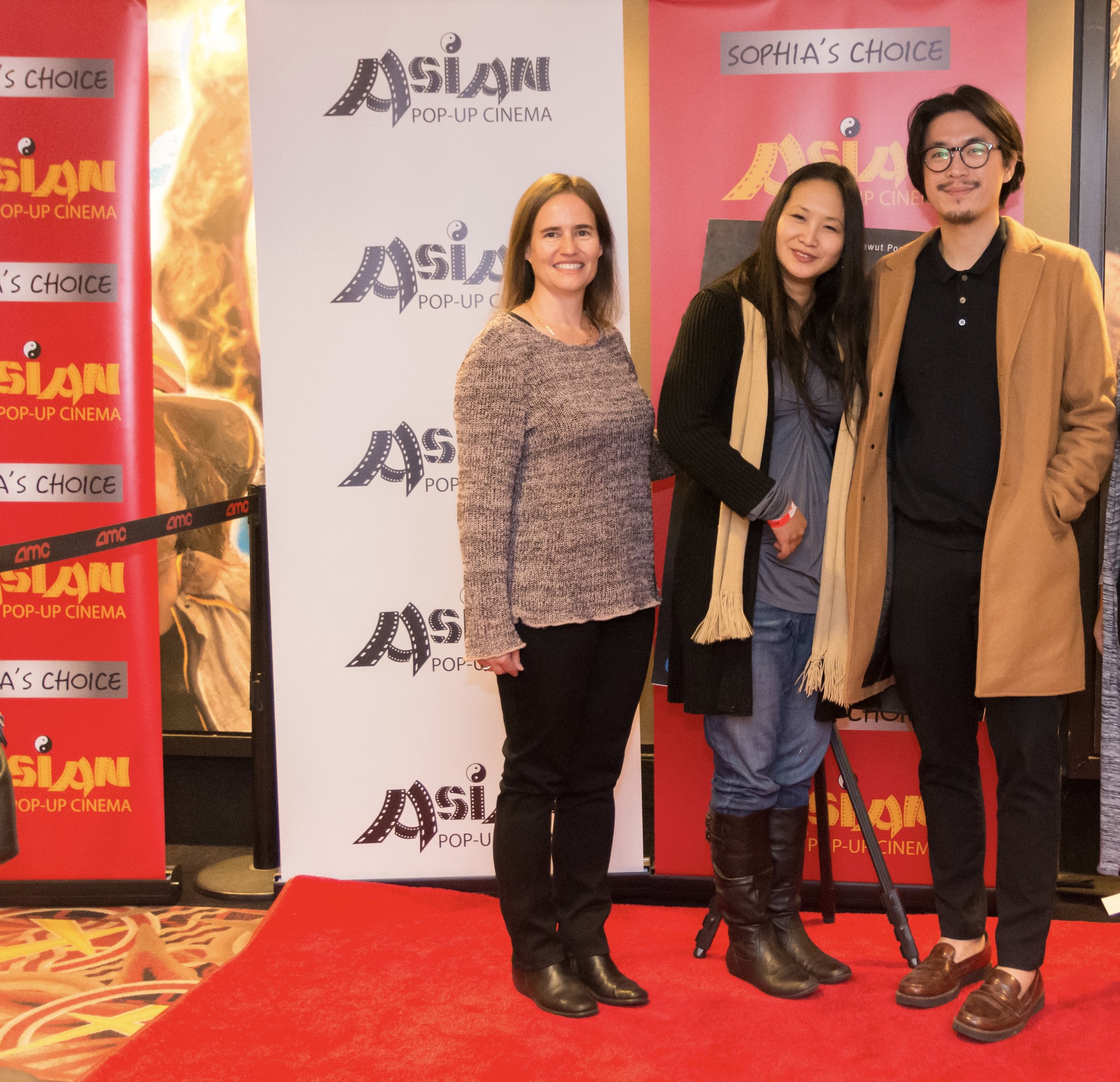 WE ARE SOLD OUT FOR THIS EVENT. NO ON LINE TICKETS SALES AVAILABLE. HOWEVER WE HAVE SAVED SOME TICKETS FOR RUSH TICKETS SALES AT THE DOOR. PLEASE INQUIRE WITH OUR WILL CALL Staff (on the 2nd floor of AMC) 30 MINUTES BEFORE SHOWTIME AND BRING EXACT CHANGE $15. Please email asianpopupinfo@gmail.com for questions. NO PHONE CALLS PLEASE.
Wednesday, November 15, 7:00 PM @ AMC River East 21
CLOSING NIGHT FILM
MIDWEST PREMIERE
BAD GENIUS (ฉลาดเกมส์โกง )
DIRECTOR IN ATTENDANCE FOR INTRO & Q&A
Director: Nattawut 'Baz' Poonpiriya
Starring: Chanon 'Non' Santinatornkul, Teeradon 'James' Supapunpinyo
Chutimon 'Aokbab' Chuengcharoensukying, Eisaya 'Oom' Hosuwan
Film Source: GDH 559 Co. Ltd
Thailand | 2017 | 130 Minutes | In Thai w/ English subtitles | Genre: Drama/Thriller
Synopsis: Welcome to an exam-cheating business run by Lynn (Chutimon Chuengcharoensukying), a straight-A student who gets the idea for her business after helping Grace (Eisaya Hosuwan) and Pat (Teeradon Supapunpinyo). Grace is a prominent school activist who can't get the grades she needs. Pat is a filthy-rich boy who believes money can buy anything. Lynn's business skyrockets and the money starts to flood in as scores of students offer her cold hard cash in exchange for exam answers.
One day, Lynn is offered the opportunity to make millions of Baht. It is Pat and Grace who devise a plan for her to take the STIC test, an international standardized test for students wanting to enroll in the world's leading universities. The test is scheduled to take place on the same date and time at locations all over the world.
This heist-cum-thriller of Nattawut's second feature broke all box office records in major cities of Asia this past summer, making more money than DUNKIRK on half the screens. For her excellent performance, Chutimon "Aokbab" Chuengcharoensukying received the New York Asian Film Festival Screen International Rising Star Award. The film also won the Best Feature award in the Main Competition of the recently past 16th New York Asian Film Festival. Read the announcement here.
Other notable awards won include but not limited to:
Austin Fantastic Fest 2017: Best Picture
Fantasia Film Festival 2017: Audience Award, Most Innovative Feature Film, Best Asian Feature, Cheval Noir, Best Director and the prestigeous Séquences Award "For its clever mixture of suspense and humor, skillful approach to the theme of manipulation, and ... More"
Fukuoka International Film Festival 2017: Audience Award
XXXX
Is Thailand the next Bollywood? Bad Genius may be proof!