We closed Season 7 with ONE CUT OF THE DEAD to a full house of enthusiastic audiences! Here is a highlight of the evening video for you to enjoy! The film has also won our Audience Choice Award from the 17 titles selection!
Below is a slide show of the photos taken during the set up through the INTRO and the Q&A plus many audiences fans shots with the lead actor at the closing night presentation. (Photo credits: Dan Hannula)!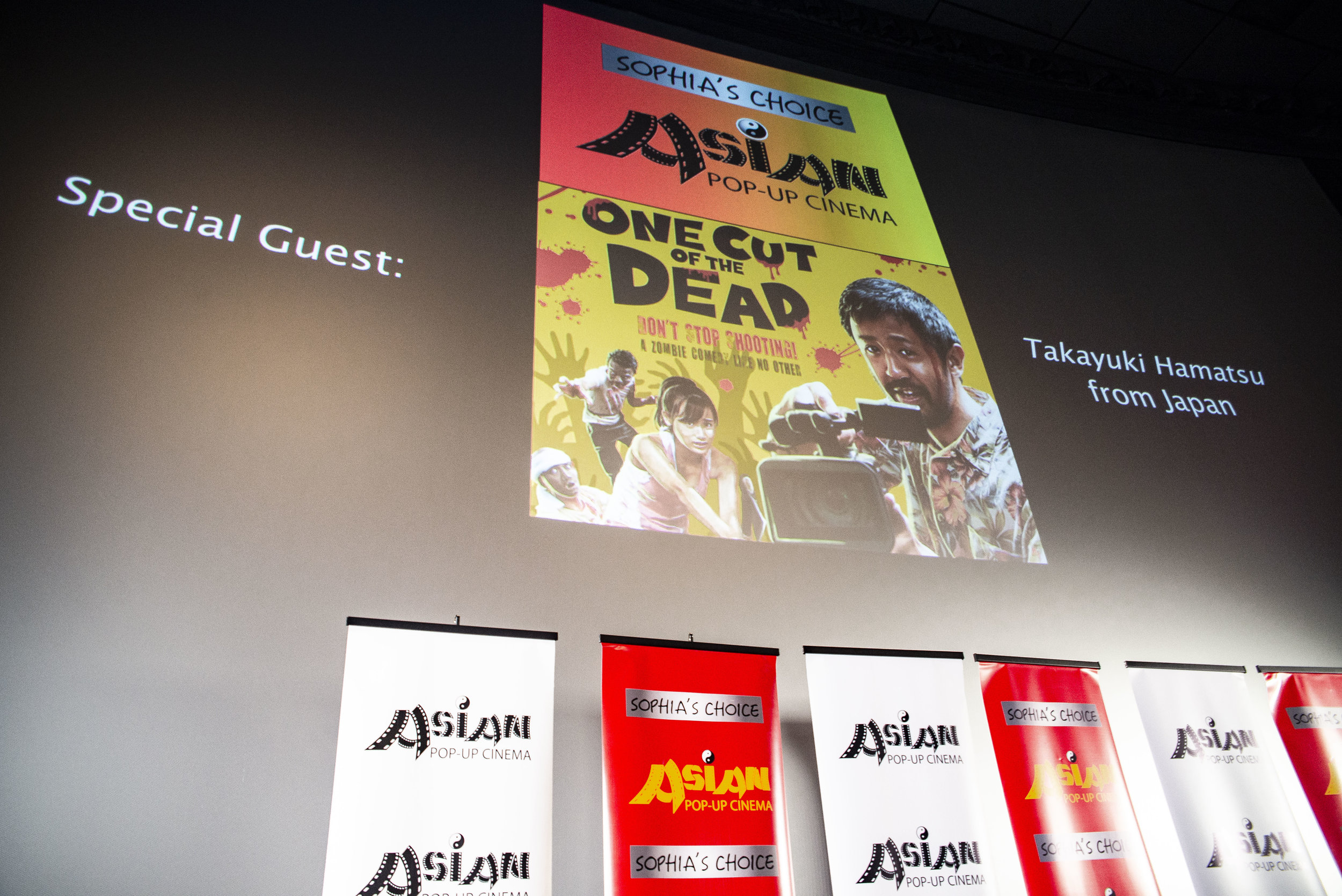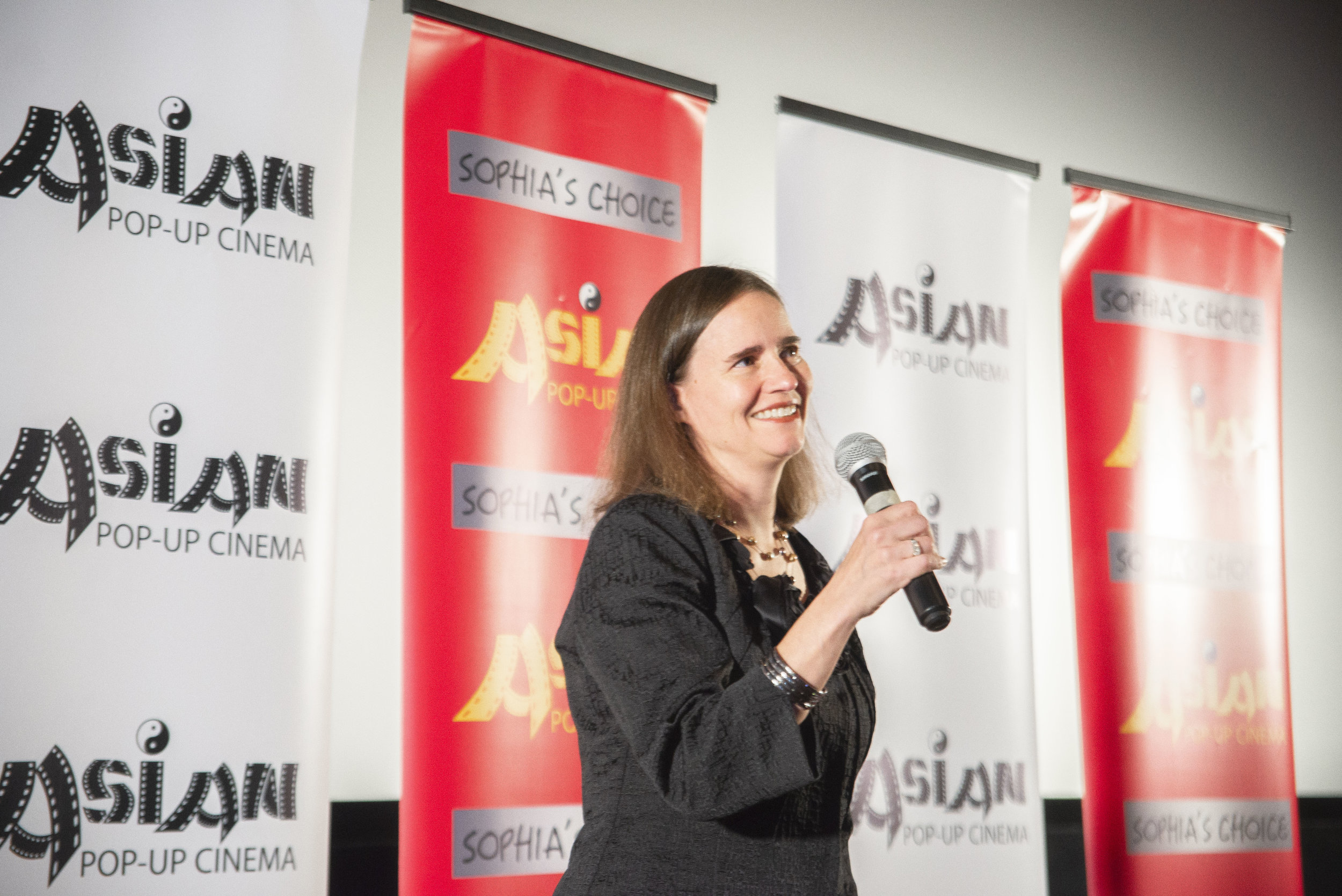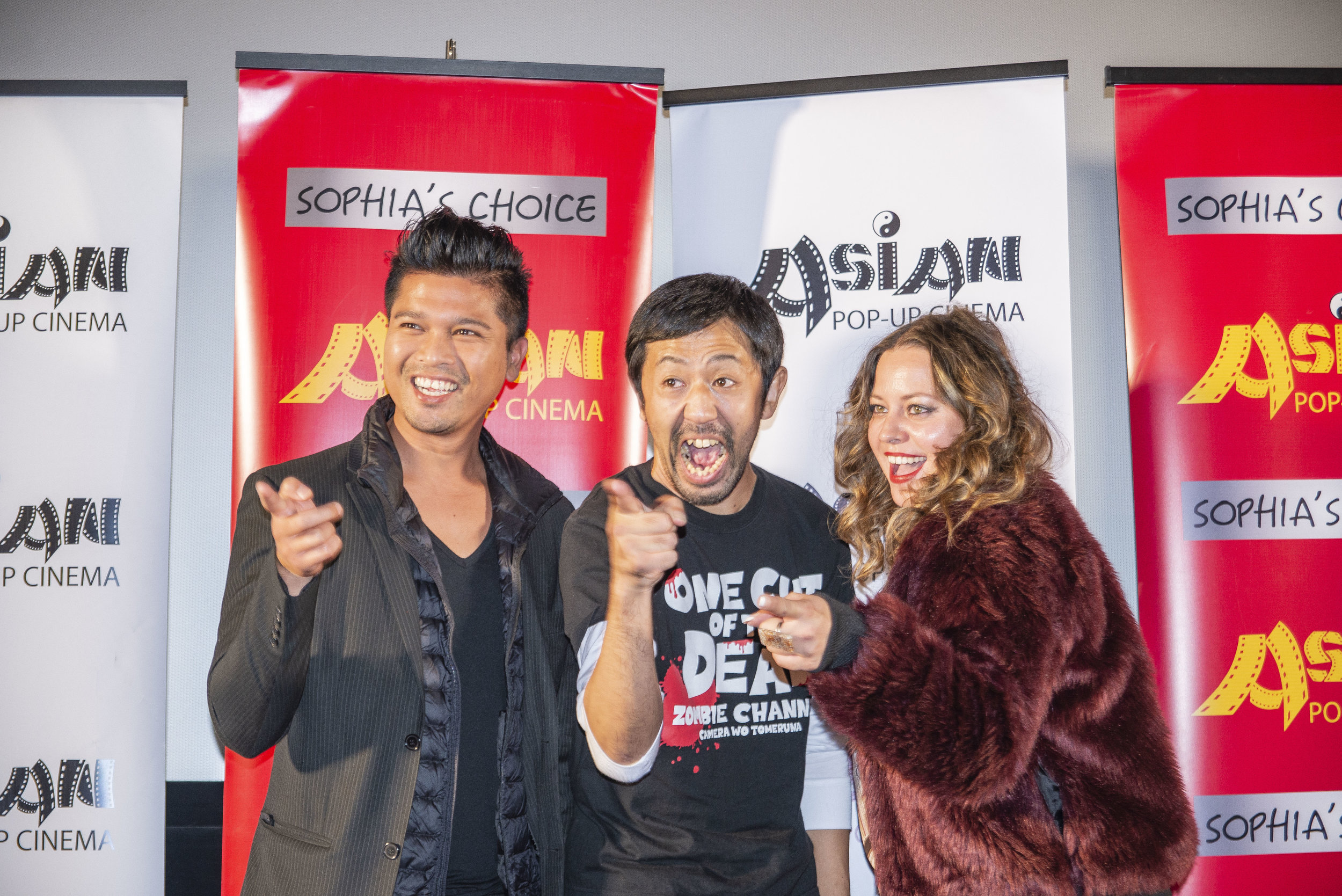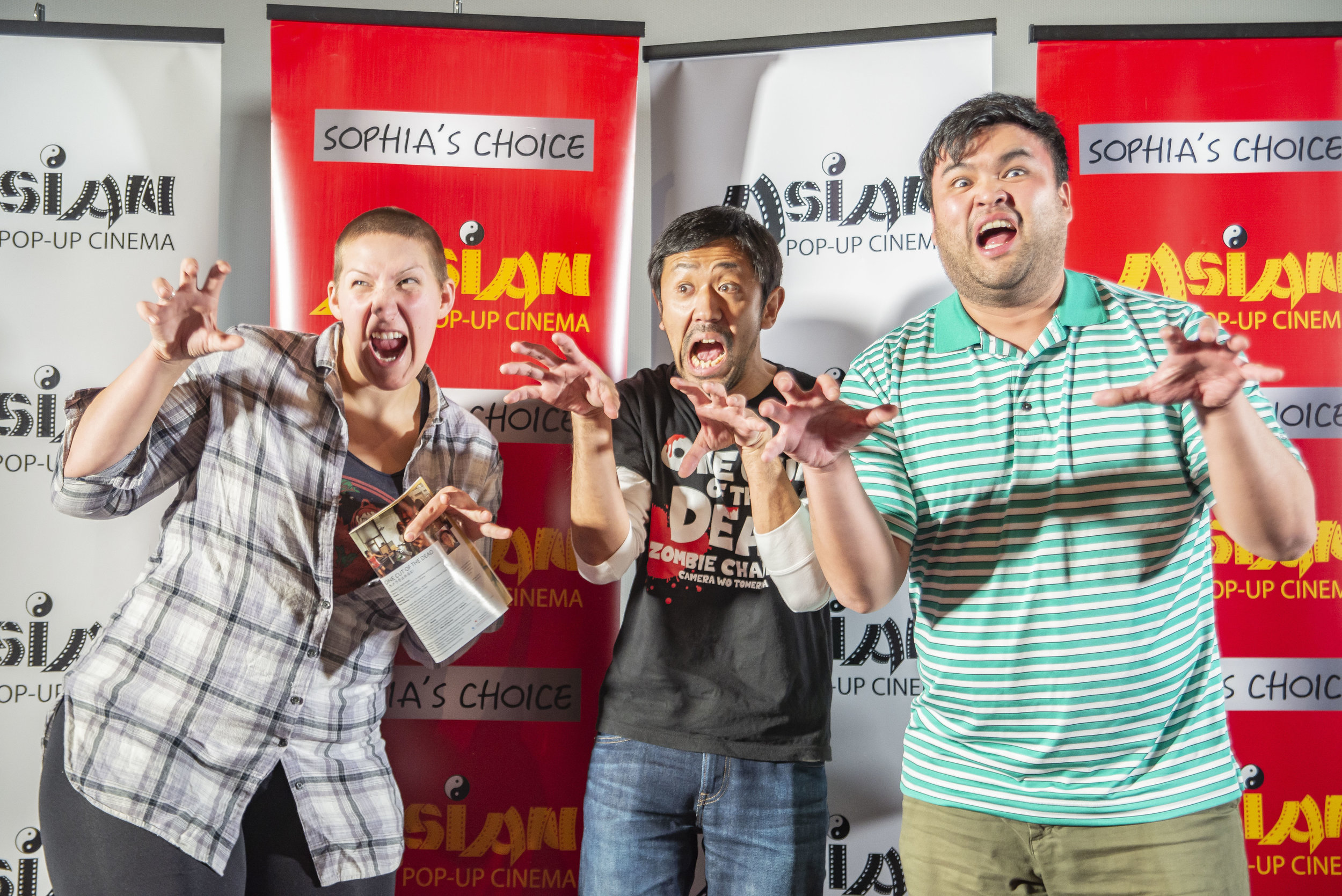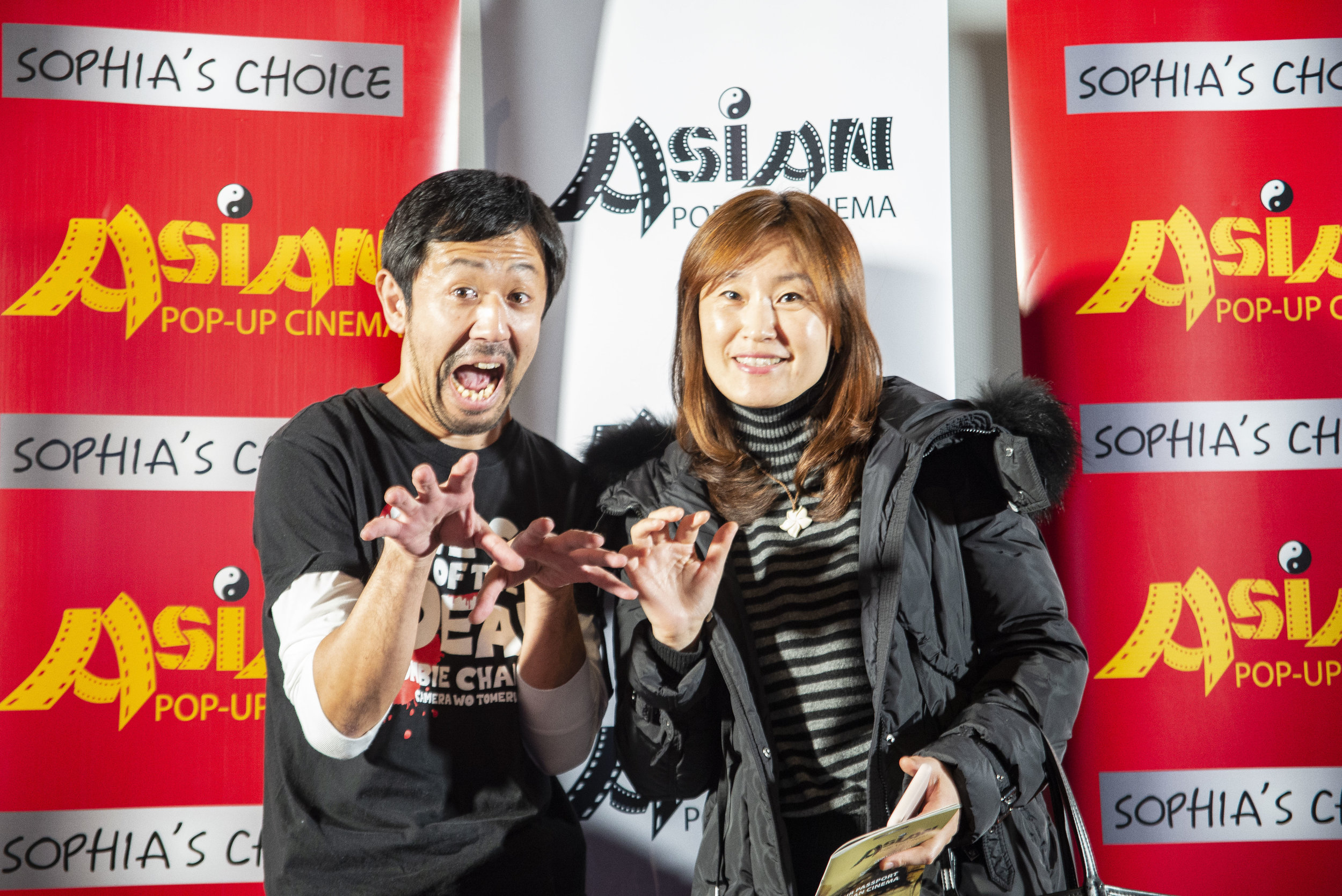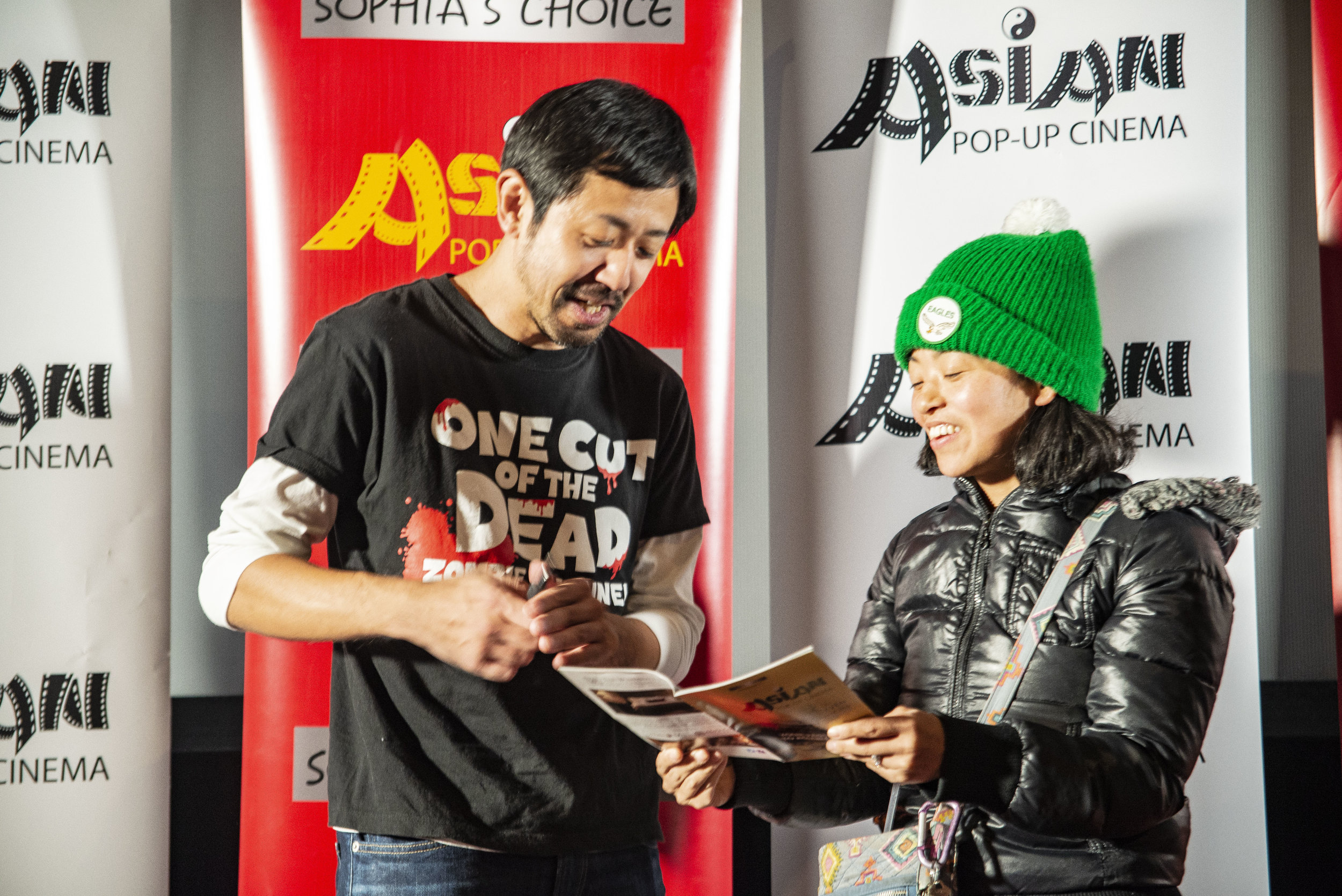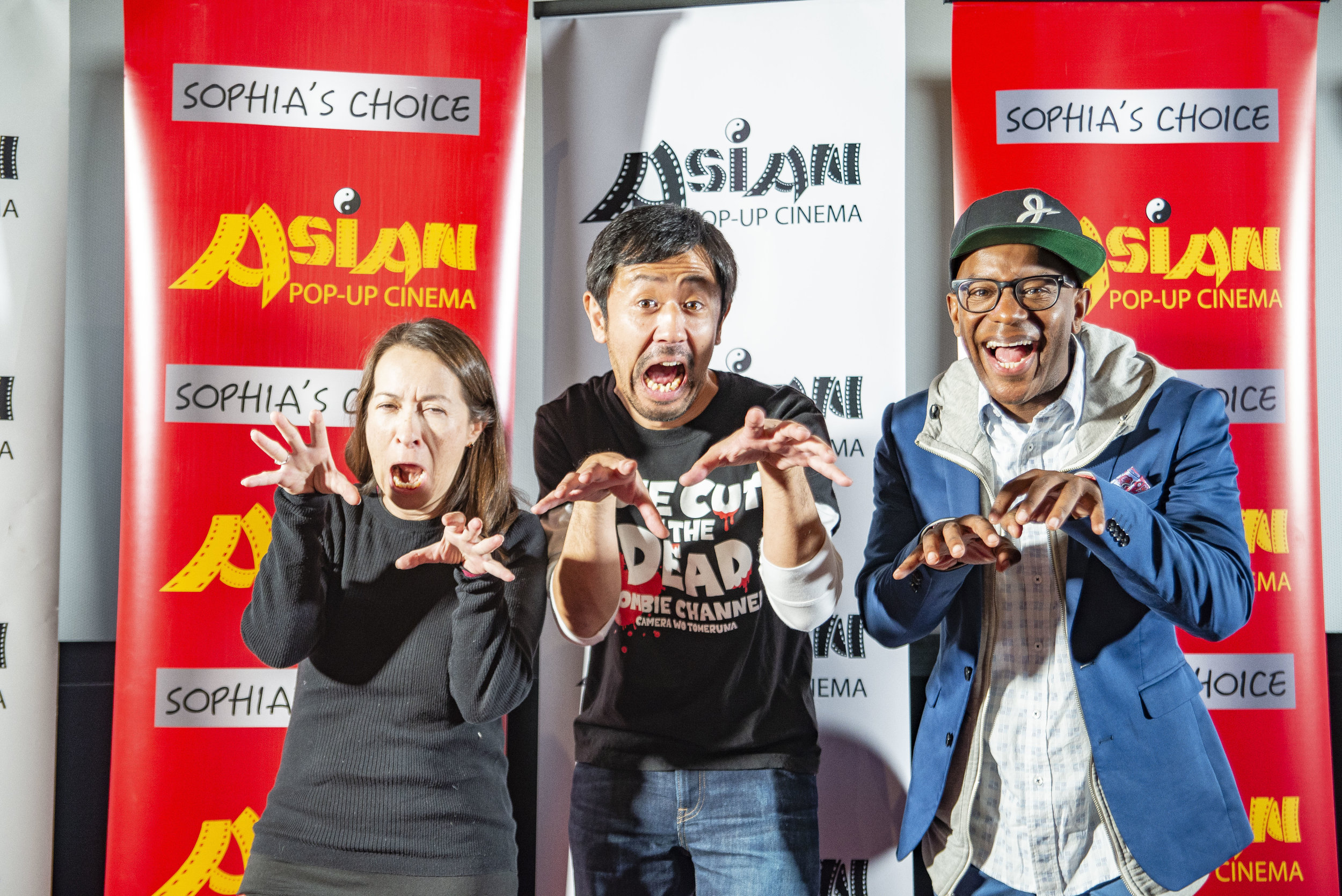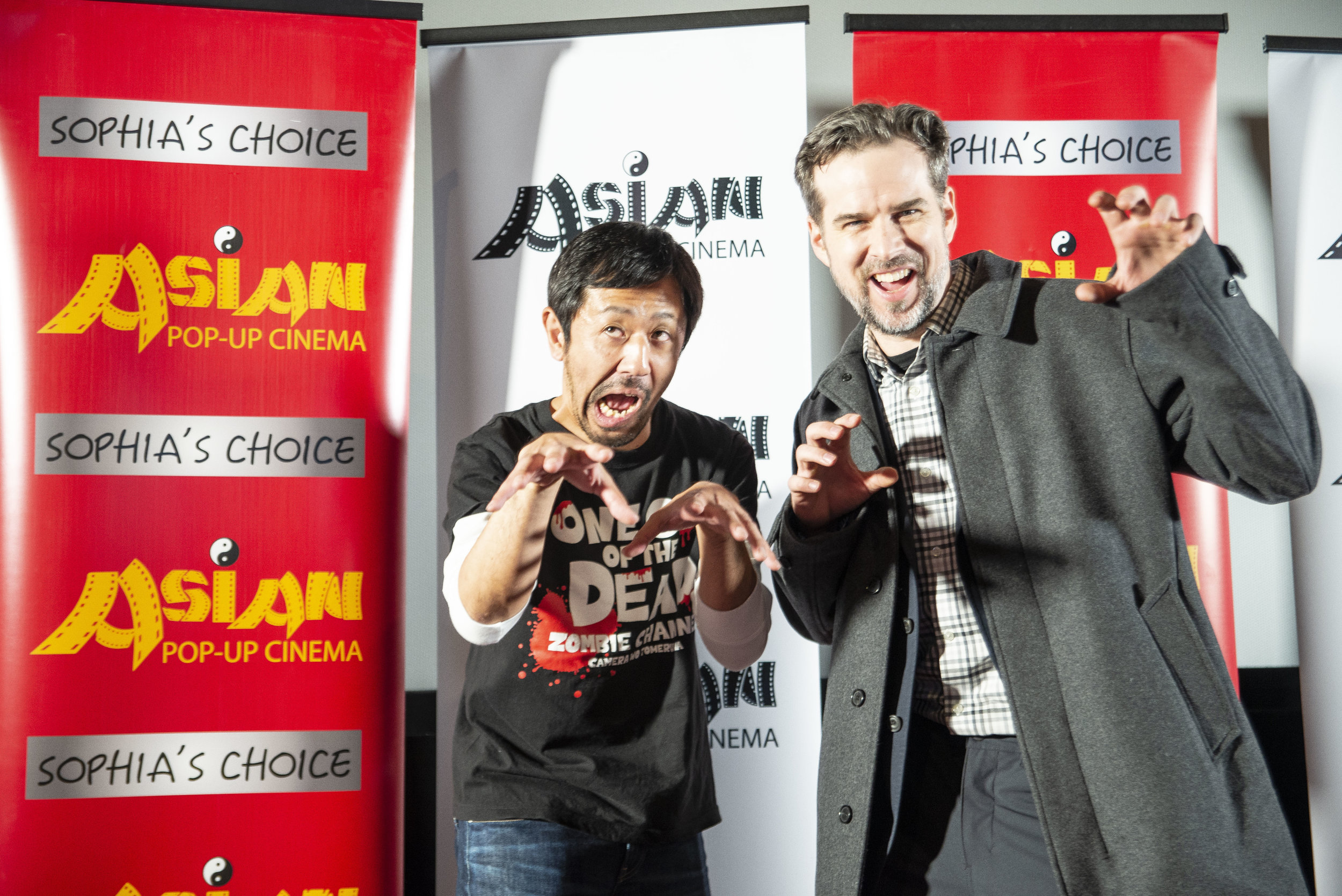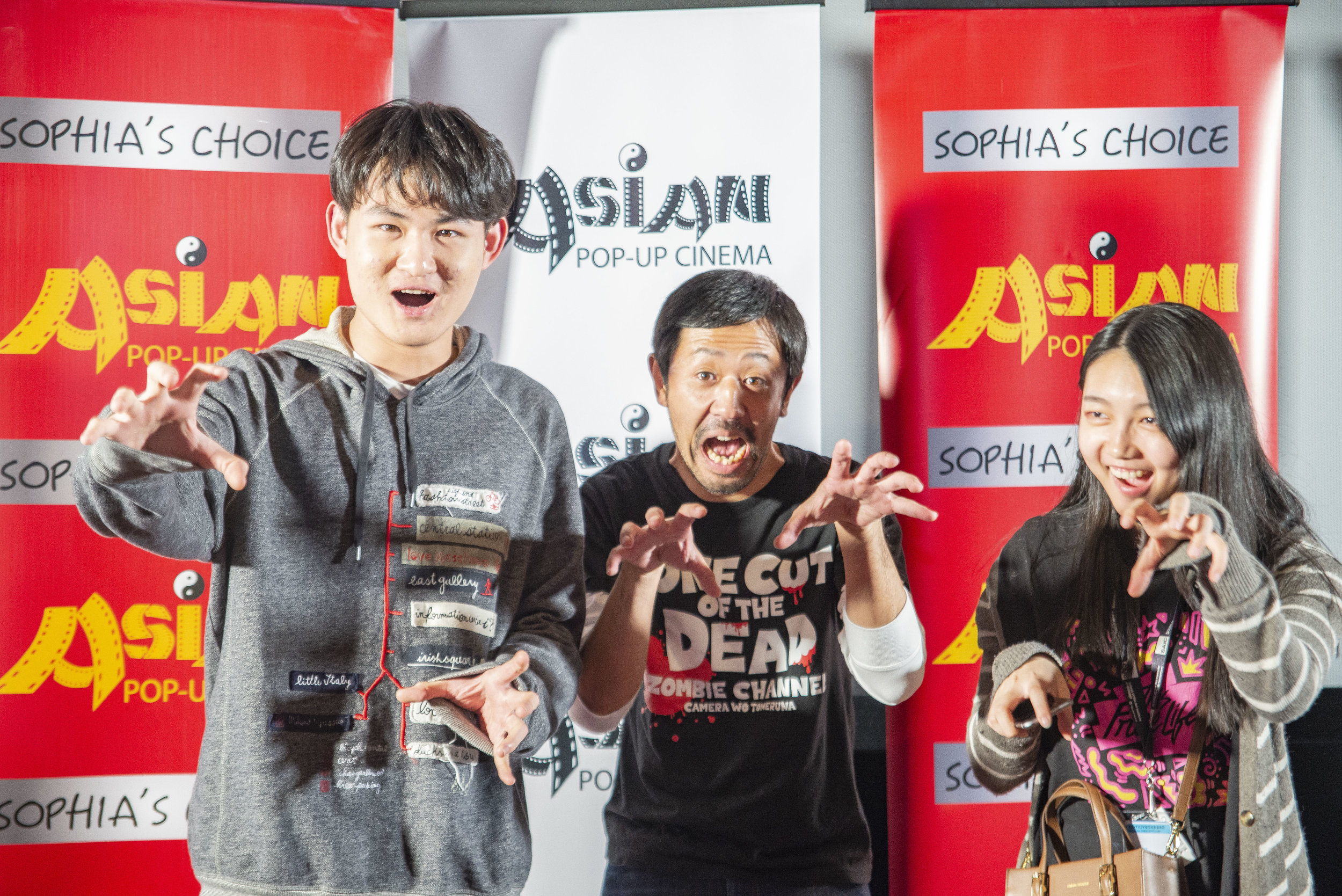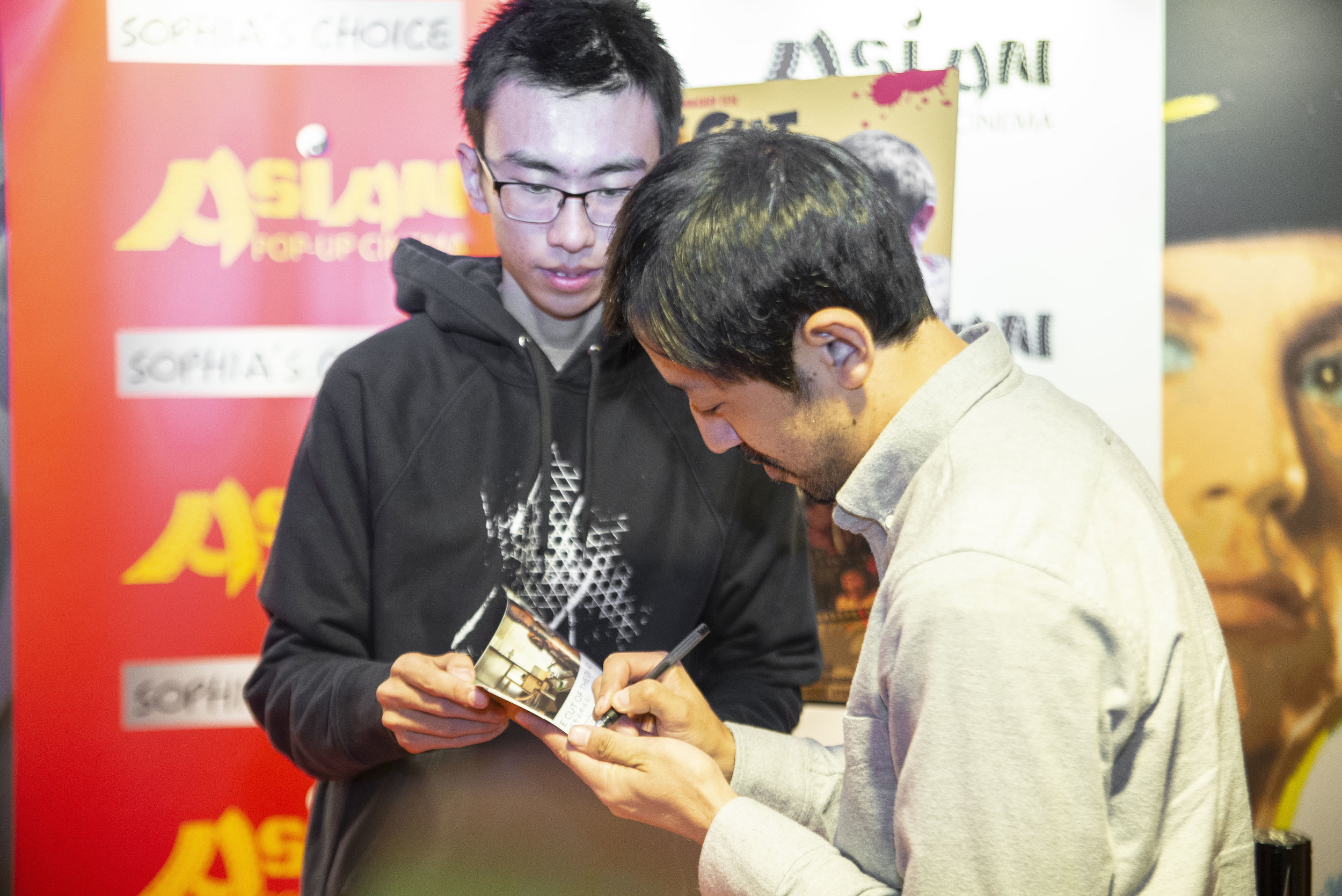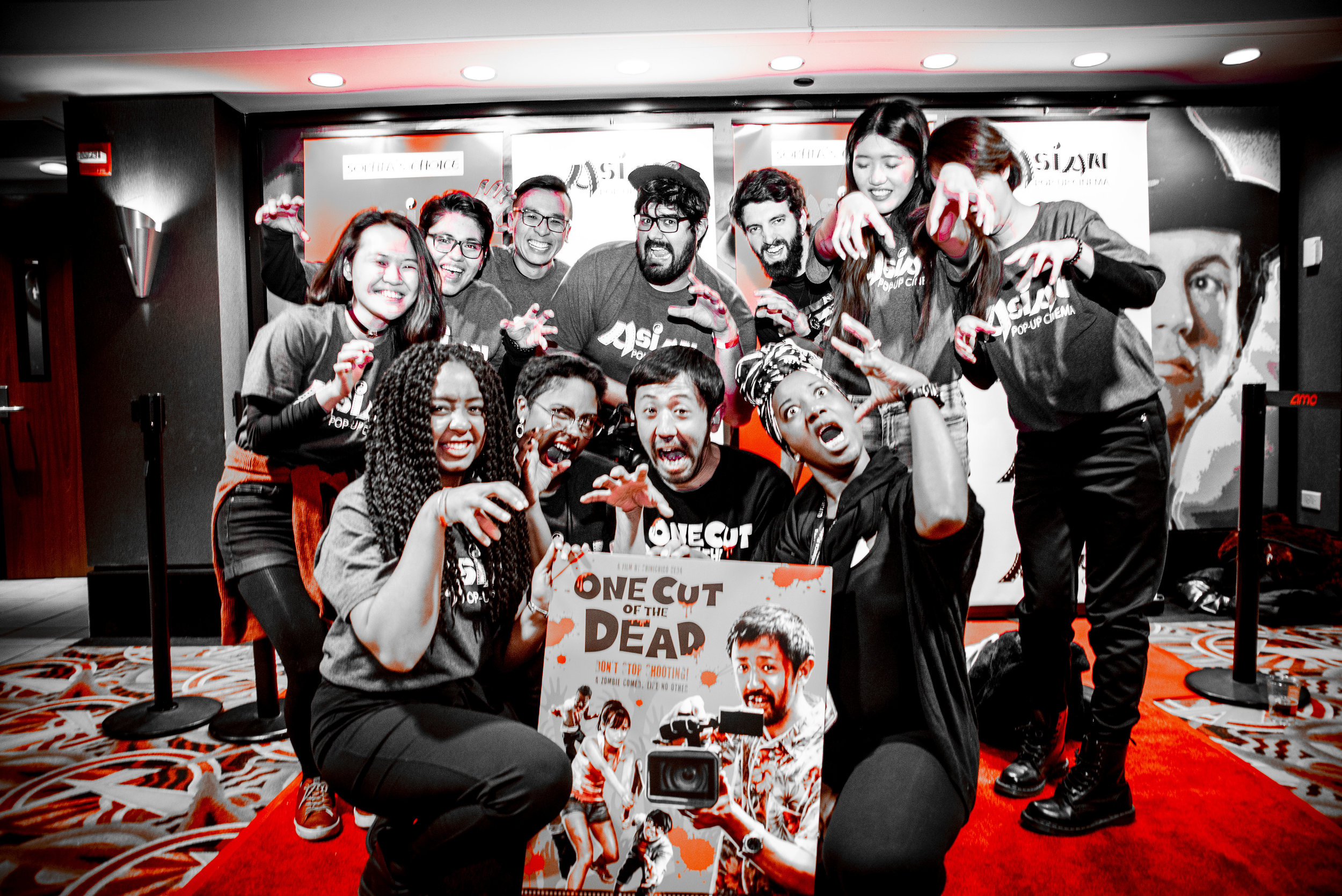 Below was a video of the film premiered in Japan and the audience gave a standing ovation to the director and the cast. In Japanese only!
Wednesday, November 14, 2018, 7 PM @ AMC River East 21
Closing Night Film - Midwest Premiere
ONE CUT OF THE DEAD ( カメラを止めるな!)
Introduction and Q&A with Leading Actor Takayuki Hamatsu. (Courtesy of our festival's Flight Angel Bronwyn T. Poole)
Director: Shinichiro Ueda
Starring: Takayuki Hamatsu, Harumi Shuhama, Kazuaki Nagaya, Mao
Film Source: Third Window Films
Japan | 2018 | 96 Minutes | Blu Ray | In Japanese w/English subtitles
Genre: Horror/Comedy/Family Drama
Tickets are all GA in advance on line: $15 or seniors 65+ $13 and students w/valid IDs @$8. AT THE DOOR - $15 CASH ONLY.
Early Birds @$8 ends on 8.13.18.
Synopsis:
A low-budget film crew about to shoot a zombie movie at a desolate warehouse is suddenly attacked by real zombies. The cruelly uncompromising director forces his resilient producer, faithful male lead, and feisty ingénue to confront the living dead head-on for the sake of capturing it all in one shot, with no consideration for their lives. Purposely built on clichés, One Cut of the Dead is one of the most original genre-bending exploits in years, an exuberant homage that exudes pure passion for filmmaking.
Young director Shinichiro Ueda and his cast of non-professionals have created something fresh and entertaining which has become both a massive hit not just in Japan, but across the world!
"Shinichiro Ueda's marvelously inventive horror-comedy breathes new life into the zombie genre." – Variety
"A breezy and often laugh-out-loud hilarious zombie comedy." – Hollywood Reporter
"An exceptionally enjoyable effort that finally offers a unique take on the zombie genre" – Asian Movie Pulse
"***** 5 Stars! If there is one zombie film you want to watch this year make sure it's One Cut of the Dead" – View Of the Arts
"***** 5 Stars! A charming and hilarious experience that is perfect fun!" – Eastern Kicks
Film is currently touring at close to 13 international film festivals and winning awards continuously. More info: www.thirdwindowsfilms.com
Winner - Silver Mulberry Audience Award - Udine Far East Film Festival
Winner - Audience Award - Yubari Fantastic Film Festival
Winner - Best Film - Fantaspoa Film Festival